In GiveWP version 2.21.0, using give_donor_wall shortcode or block, with comments not hidden, will throw a PHP warning.
complete
In GiveWP version 2.21.0 give_donor_wall shows a PHP warning if comments are not disabled.
With comments enabled, the PHP warning is shown and no comment is shown.
Some sites are not showing the warning.
The workaround to get rid of the error is to use [give_donor_wall show_comments="false"], or if the block is being used, to disable the option to show comments.
Disabling debug in wp-config does not hide the warning.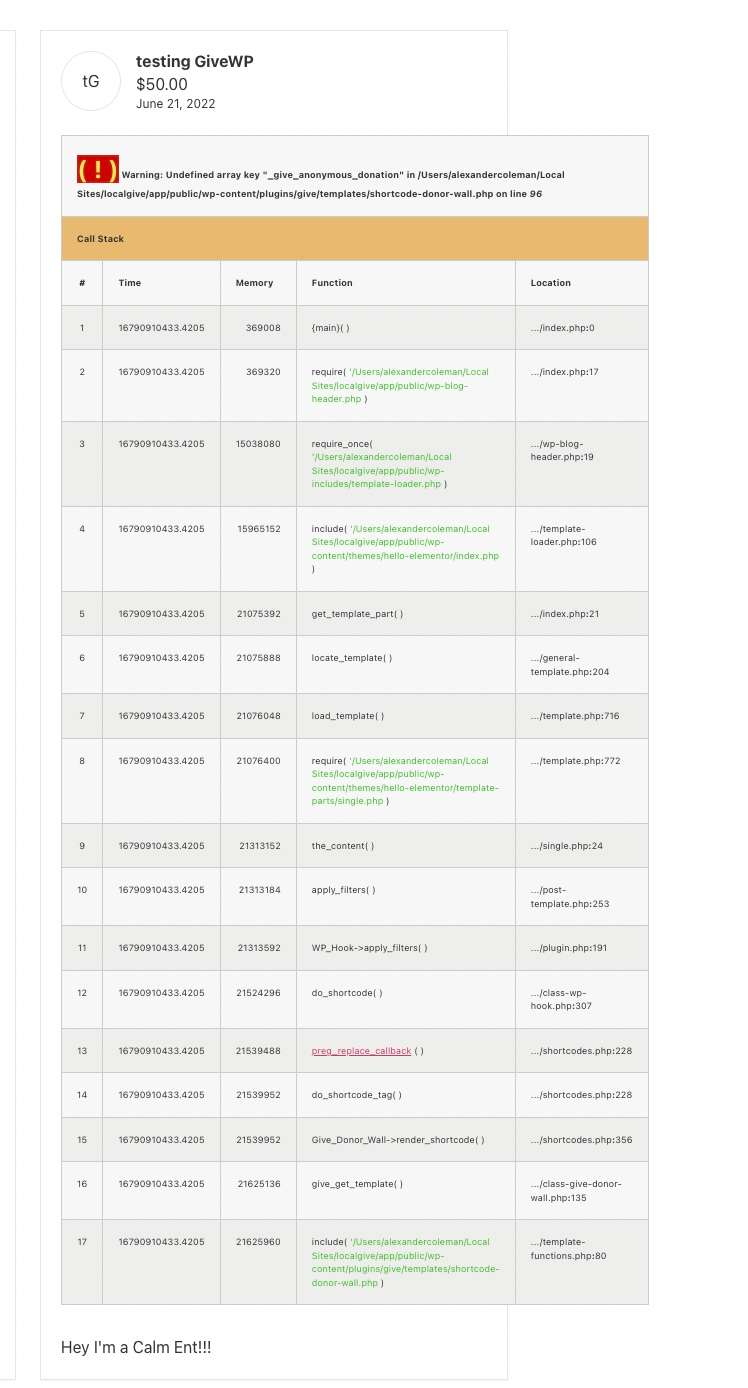 marked this post as
complete
marked this post as
ready for release
marked this post as
quality assurance
marked this post as
in progress
marked this post as
under review