The Double the Donation add-on should only display their form field once on guest-donations-disabled forms.
under review
Currently, if a form has guest donations disabled in the individual form settings, and either the "registration", "login" or "registration and login" option selected, the GiveWP Double The Donation add-on displays twice.
This happens on all three form templates.
Also, this happens only if you access the website while you are logged out OR using an incognito tab.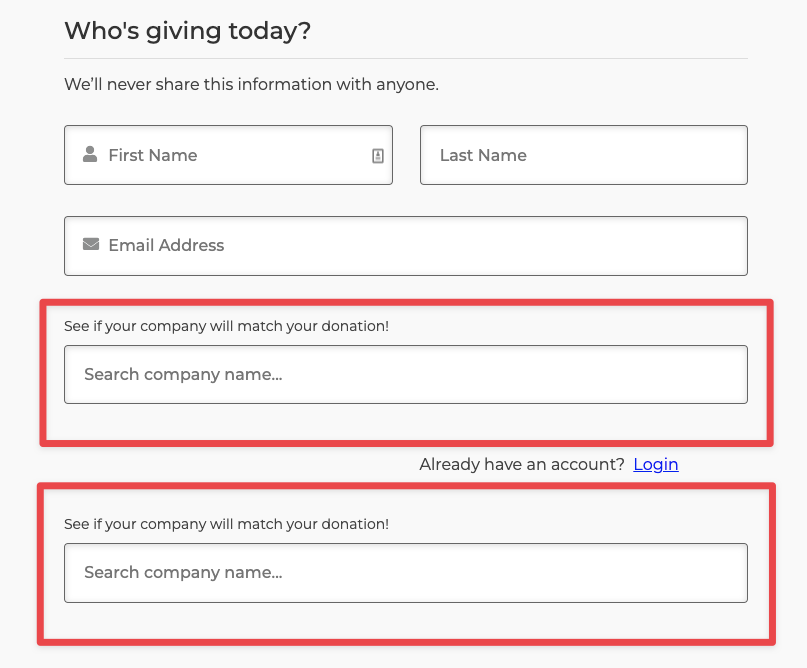 marked this post as
under review