Collect additional fields on the thank you / confirmation page
under review
To keep the donation process as simple as possible, there is some (additional) information we would like to collect from donors AFTER the donation is paid, so on the Thank You page. So, please allows us to also use the builder for the Thank You page, including the possibility of asking for data that we can save to the donation or the donor.
Merged in a post:
Include custom fields as template tags in the thank you message
The confirmation/thank you page can currently use a handful of template tags like name and email.
The next-gen builder also allows you to easily set up custom fields, even letting you define their field name.
It would be useful to be able to use our custom fields as template tags within the thank you text.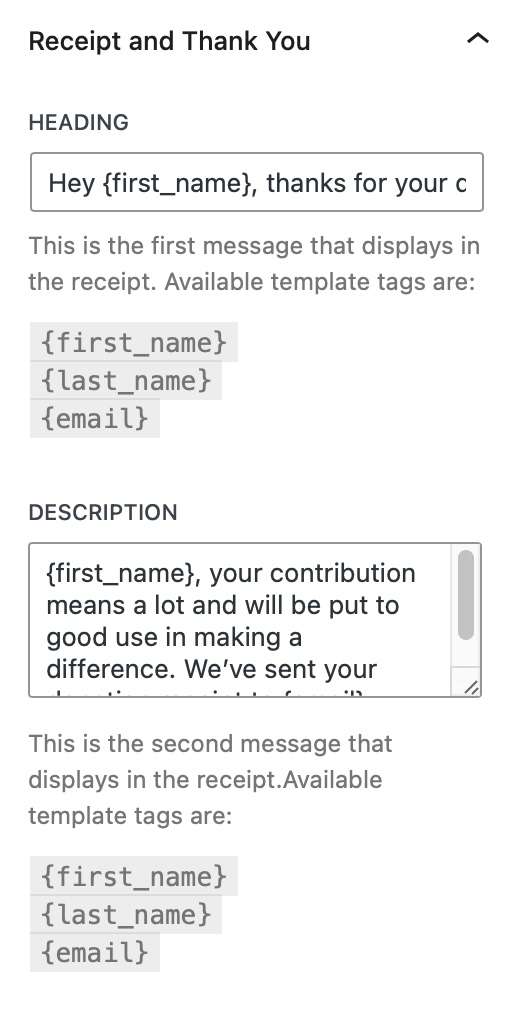 marked this post as
under review